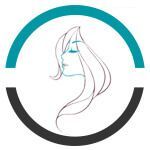 Does your skin look lifeless? Do you have rigid acne marks or are experiencing premature aging? What if I told you, it all can be fixed in an instant? Yes, it's true. Thanks to the miracles of derma rollers, an amazing micro needling technique. For men and women derma rollers treatment in Dubai is a non-ablative and a fairly natural cosmetic procedure that can transform your skin miraculously. It makes use of a surgical steel instrument which has pulsating micro needles in it. It creates microscopic cuts in your skin which benefits your skin immensely. The depth and coverage are altered according to the requirements of each client. It sloughs off the dead skin cells and triggers the production of elastin and collagen for a youthful, smooth and firm looking skin.
| | |
| --- | --- |
| *Facts You Must Know | |
| Cost of Treatment | |

Time Required

30 Mins

Anesthesia

Local Anesthesia

Recovery Time

None

Success Rate

Very high Success Rate


Are you an Ideal Candidate?
Almost any individual wishing to better the overall condition of his/her skin can benefit from derma rollers treatment in Dubai or elsewhere. It will be immensely helpful for you if:
If you want to eliminate fine lines and wrinkles and prevent them from forming in future.
You want to minimize the appearance of enlarged pores.
You want to get rid of pigmentation and uneven skin tone.
You want to eliminate stretch marks for life.
You want to get rid of acne scars.
You want to make your dull and dehydrated skin look plumper again.
Your skin is extremely sensitive and doesn't respond well to treatments such as chemical peels and other peels.
Pre-Treatment Care
As derma rollers treatment in Dubai is a non-ablative procedure, there is no extreme pre or post treatment care required for the treatment. But, here are a few pointers to keep in mind:
Don't use skin care products that contain Retin A whether they are creams, lotions and serums.
Make sure to apply all the topical ointments on your skin.
Avoid going out in the sun excessively. Make sure to wear a sunscreen which has SPF 50 or above.
Avoid wearing makeup a month prior to the treatment.
The Procedure
Latest Derma rollers treatment with low cost in Abu Dhabi/Dubai is a non-ablative treatment that requires at least 30 minutes to complete. The steps for the procedure include:
The dermatologist will begin the treatment by cleansing your skin to ensure it is free from dirt and makeup.
The dermatologist will then apply the numbing cream on to your skin to ensure that you don't experience any pain and discomfort.
The Derma Roller device is then placed on the skin and is moved in vertical and horizontal motions gently all over your skin.
It creates microchannels in the surface of the skin, which allows deep penetration of serums and the products you put on the top surface.
It will trigger the collagen production and speed up the cell regeneration process as well.
A healing gel is applied at the end which completes the entire process.
Recovery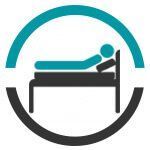 The Derma rollers treatment in Dubai requires no downtime. You will be able to return back to work immediately after the treatment. However, it may cause some redness that will fade away within 24 hours. You can also use makeup to cover up the redness. You will see an immediate difference in your skin after the redness subsides away.
Post-Treatment Care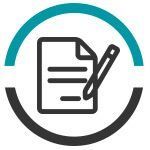 Derma rollers treatment in Abu Dhabi/Dubai requires no significant post treatment care measures but it is important to be a little careful with your newly acquired skin. Here are a few of the important steps to follow:
Make sure you keep your skin clean by washing it at least twice a day.
Make sure to wear a broad spectrum sunscreen which contains at least SPF 50 and above.
Apply all the topical ointments suggested by the dermatologist regularly.
Stay hydrated by drinking enough water.
Do not go for any other skin care treatments for at least a month after the treatment.
Complications
Following is a list of some common complications that you may experience as a result of getting derma rollers treatment.
Bleeding
Bruising
Peeling
Infection
Irritation
Suggestion – Get the procedure done from a qualified and expert practitioner to avoid risks. Also, choose your doctor carefully.
Benefits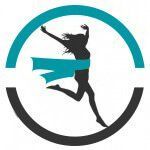 There are many benefits that are associated with Derma rollers treatment in Dubai and elsewhere. Some of the most pronounced ones include:
It is way more effective than rest of the micro needling treatments available in the market.
It is a super quick process which takes less than an hour to complete.
It completely transforms the texture of your skin from rough to baby soft and smooth.
It is a safe procedure for all skin types and people of all ages.
It requires no downtime and minimum recovery time.
There are no extreme side effects involved with the procedure.
The results are quick and long lasting.
Derma Roller Results
Derma rollers treatment with no side effects provides quick and permanent results. It requires multiple sessions to achieve a flawless skin.  The number of treatments can vary depending on each individual. Generally, 6 sessions spaced a month apart are enough to bring about desired results.
Free Consultation
If you want to better the condition of your skin and are looking for an inexpensive way to get a consultation with the experts, now is your chance. Simply, fill in the free consultation form below and let our dermatologists guide you for free in a one on one and no-obligatory consultation. Alternatively, you can use a chat section to get an answer to your queries. If you look good, we do too. Good Luck on your skin care journey.