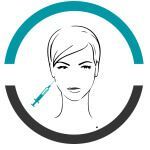 Mesotherapy treatment is a non-surgical cosmetic medicine treatment for male and female that is used to treat a number of conditions. This treatment targets problem areas with micro injections of conventional or homoeopathic medicines, vitamins, amino acids and minerals.
Not only does this injection based treatment even the skin tone, but it also affects fat deposits by breaking down the connective bonds of adipose fat cells and naturally flushing them out of the body. Another option is ultherapy treatment. Get your problems fixed by trying our latest mesotherapy in Dubai.
| | |
| --- | --- |
| *Facts You Must Know | |
| Cost of Treatment | |

Time Required
30-60 Mins

Anesthesia
Local Anesthesia

Recovery Time
None

Success Rate
Very high Success Rate
Who is a Candidate for Mesotherapy?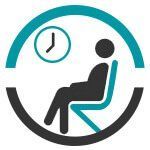 You can be a good candidate for mesotherapy in Abu Dhabi if:
You want to improve the tone and texture of your skin.
Cellulite and stubborn fat deposits on localized areas of your body are bothering you.
You are experiencing hair thinning.
You don't have significantly loose or hanging skin.
You are not pregnant or breastfeeding.
You are in good general health.
You have realistic expectations with the treatment.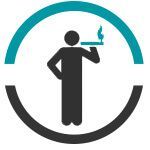 Good preparation for mesotherapy in Dubai leads to great outcomes. Have a look on some important pre-treatment instructions:
Drink plenty of water and fluids to stay hydrated.
Follow healthy diet.
Don't wear makeup prior to treatment.
Avoid caffeine for a day or two prior to treatment.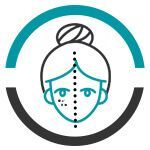 Mesotherapy is a simple procedure that involves the following steps:
Local anesthetic is used to numb the treatment area.
Then a series of microinjections are administered in the mesoderm (second layer of the skin) of treatment area.
The cocktail used in the injections varies depending on the condition to be treated. For example emphysema medication Aminophylline is used to treat cellulite because it has been known to break down fat, as has Isoproternol.
After administering medications, cooling creams are applied to lower the discomfort.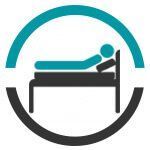 You may feel burning and stinging sensation immediately after the procedure but this will last for a short period of time only. Slight tenderness, redness, swelling and bruising are common and normal, which will subside in next couple of hours. The treatment requires no downtime and you will be able to return to your work soon after the procedure.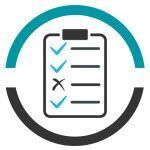 Some simple but important post-procedural instructions for mesotherapy are:
Don't use any cosmetic products for about a day after procedure.
Don't rub or massage the treated area.
Avoid exposing the treated area to sunlight.
Wear a strong sunscreen to protect your skin from sun damage.
Avoid exertion for about two days.
Do not take hot baths for about a day after treatment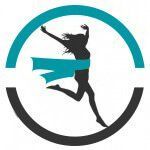 Some common benefits of mesotherapy in Dubai are:
Mesotherapy is a virtually pain free and non-invasive procedure.
It does not cause any long term side effects.
It does not involve any incisions or cuts, so there is no chance of scarring.
It requires no downtime.
It requires very less time for complete healing and recovery.
It gives instant and long lasting results.
It boosts level of hyaluronic acid in skin that helps maintaining its texture and firmness.
It also stimulates production of collagen to improve the tone and texture of skin.
Results of latest mesotherapy in Abu Dhabi vary for each individual as with all procedures. It requires multiple sessions and generally, patients notice visible improvement after third session. The outcomes of mesotherapy will be permanent as long as you adhere to a good healthy diet and regular exercise regimen. Some patients may also need maintenance treatments.
Free Consultation
Fill in the form to get Consultation
100% Financing with 0% Interest