It is said that eyes are the window to your soul. While that is subject to debate, the aesthetic importance of eyes cannot be undermined. When you look at a person's face, the first thing you notice about them are their eyes. You may not be blessed with a gorgeous pair or perhaps as a natural consequence of ageing, the youthful appearance of your eyes may have faded. But worry not, for eyelid surgery in Dubai and Abu Dhabi by Dubai Cosmetic Surgery offers a solution unique to your problems. It can effectively improve the appearance of your eyes by eradicating visible signs of aging on your upper and lower eyelids.
Eyelid Surgery in Dubai and Abu Dhabi removes extra fat from around your eye to make you look younger.

| | |
| --- | --- |
| *Facts You Must Know | |
| Cost of Treatment | |

Time Required
1/2 -2 hours

Anesthesia
Local Anesthesia

Recovery Time
8-15 Days

Success Rate
Very high Success Rate
Eyelid Surgery Before and After Results
The results of Blepharoplasty (lower eyelid blepharoplasty, double eyelid surgery & upper eyelid surgery) at our clinics in Dubai and Abu Dhabi are more refreshed and youthful appearance of eyes. The outcomes are permanent. No Guarantee, as the results may vary from person to person.

Eyelid Surgery Candidates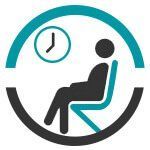 You may be an excellent candidate for eyelid surgery if:
You have excess skin and fine line on your upper eyelids.
You have excess fat deposits on upper eyelids.
You have bags under your eyes.
You have drooping lower eyelids.
You have excess skin and fine lines below your eyes.
You are a healthy individual with no life threatening ailment.
You are not suffering from any serious eye condition.
You are non-smoker.
You have realistic expectations with eyelid surgery.
Eyelid Surgery Goals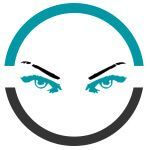 The goal of eyelid surgery is improving the appearance of your eyes by:
Eradicating visible signs of aging like puffiness, fine lines and wrinkles and excess fat on upper eyelids.
Removing aging signs on lower eyelids like lines, droopiness and bags.
Giving more rested and youthful appearance to your eyes.
Restoring vision affected by droopy upper eyelids.
Eyelid Surgery Techniques Available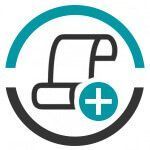 Eyelid surgery, also known as blepharoplasty, is a cosmetic procedure in Dubai and Abu Dhabi at Dubai Cosmetic Surgery that enhances the appearance of the upper and lower eyelids. Non-surgical options that eradicate visible signs of aging around the eyes and make them more alert are also available. These options are:
Botox injections – Botox is a muscle relaxer that is injected in few sites around the eyes to eradicate lines and wrinkles and restore the youthful appearance of eyes.
Injectable fillers – They are the fillers that are injected around the eyes to remove lines and are also helpful for removal of under eye bags.
Fat injections – This treatment involves injecting your own body fat taken from some other areas of the body into the under the eyes to remove under eye bags and improve the aesthetic appearance of eyes.
Eyelid surgery can be performed using various techniques and it has various types. The types include:
Upper eyelid surgery: It is performed on upper eyelids to remove the sagging skin, excess fat and lines.
Lower eyelid surgery: It is performed on lower eyelids to remove puffiness, fine lines and under eye bags.
Combined upper and lower eyelid surgery: When surgery is performed on both the eyelids simultaneously, it is combined upper and lower blepharoplasty.
Pre-op Preparation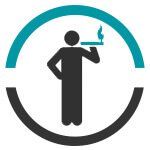 During your pre-op visit, our plastic surgeon will review your medical history, discuss the options available and will enlighten you on the process. He will also provide thorough list of pre-surgical instructions. Some steps that you will have to take prior to surgery are:
Get the required lab testing done.
Stop smoking for about six weeks or as recommended by the surgeon. They can affect healing process.
Take the prescribed medications regularly and make adjustments in current medications.
Discontinue the use of herbal supplements, aspirin and anti-inflammatory drugs.
Follow the recommended diet regimen and eat healthy food.
Eyelid Surgery Procedure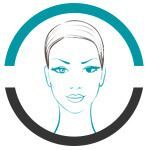 The latest procedure of Blepharoplasty Treatment in Dubai and Abu Dhabi is performed on outpatient basis and it may up to three hours. Following is the step by step description of surgery.
The first step of the procedure is administration of anesthesia. It is mostly performed under local anesthesia but general anesthesia can also be used as an option.
Then the surgeon will make incision in the suitable site depending on the type of surgery.

For upper eyelid surgery, incision is made in the natural crease of upper eyelid.
For lower eyelid surgery, incision is made either just below the lash line or inside the lower eyelid.

Then required alterations are made in the upper and lower eyelids. The alterations include:

Removal of excess fat tissue in upper and lower eyelids.
Removal of excess skin on upper and lower eyelids.
Removal of excess muscles.

Through incision made inside the lower eyelid, only excess fat in lower eyelid is removed.
Finally incisions are closed using stitches.
Our Eyelid Surgeons
Eyelid Surgery Benefits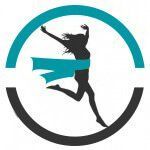 There are many aesthetic, functional and psychological benefits of Blepharoplasty treatment. Here are some of them.
It makes your eyes more refreshed and rejuvenated.
It will make you look more vibrant even without makeup.
It restores the vision obscured by sagging eyelids.
It boosts your self-esteem and confidence and improves the quality of your life.
Eyelid Surgery Recovery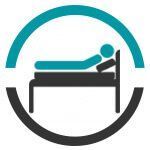 Eyelid surgery recovery is comfortable and easy for most of the patients. Your recovery period may be like:
Just after the surgery, you will experience tightness or pulling sensation.
You will have to use pain medications for about 2 to 5 days after surgery.
Dryness and irritation in the eyes will subside in 1 to 2 weeks after surgery.
Swelling and bruising will begin to resolve at the end of first week but resolution may take 2 to 3 weeks.
You will be able to resume wearing makeup in 7 to 10 days and wearing contact lenses within 2 to 3 weeks.
You will be able to return to your work after 1 to 2 weeks.
Complete recovery may require few months.
Post-op Care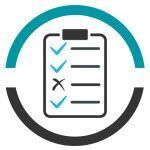 Our surgeon will provide a thorough list of post-surgical instructions but here are some common ones:
Use cold compresses to reduce swelling and bruising.
Keep your eyes clean.
Keep your head elevated while resting or sleeping.
Use eye drops to lubricate your eyes.
Avoid makeup for recommended period of time.
Avoid watching television.
Avoid use of contact lenses for about 72 hours.
Take prescribed medications regularly.
Avoid physical exertion.
Free Consultation
If you need to undergo for the Latest Blepharoplasty surgery in Dubai or Abu Dhabi, choose a well reputed clinic and experienced surgeon. Dubai Cosmetic Surgery is a well recognized clinic for its specialized staff members and exceptional services. It offers eyelid surgery in Dubai, and Abu Dhabi emirates. To get a FREE consultation with one of our experts, just fill in the form given.
Fill in the form to get Consultation
100% Financing with 0% Interest