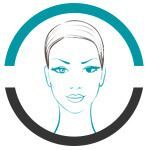 When you look at someone the first thing that you notice is their face and then the rest of their body. Chin reduction surgery in Abu Dhabi and Dubai can do wonders, and makes the contour of your face stand out. Basically, your chin serves as the end point of your face. A beautiful face is also judged by a beautiful chin.
People will notice it regardless of its shape. The chin will decide the impression you have on the person who is looking at you. Some people who found out that their chins are not in rhythm with their other features decided to change it by altering their features through chin reduction surgery.
Chin reduction treatment in Abu Dhabi and Dubai is easy in which an expert surgeon will change your facial feature to make you look more exquisite and confident than ever before. Below are the details which will tell you everything that you need to know about the procedure and all the steps involved.
Chin Reduction in Dubai/Abu Dhabi makes your face looks more sharp & balanced. Visit the Cost page of chin reduction surgery to know the exact cost of the treatment.

| | |
| --- | --- |
| *Facts You Must Know | |
| Cost of Treatment | |

Time Required
1-2 Hours

Anesthesia
General Anesthesia

Recovery Time
2-3 Weeks

Success Rate
Very high Success Rate

Chin Reduction Before & After
A process known as chin reduction surgery can help you attain the chin size that best suits your face. It is the surgical procedure that reduces the size of chin and improves its contours. Chin reduction in Dubai is becoming increasingly popular among people to improve the facial structure.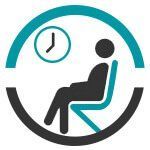 You may be an excellent candidate for chin reduction surgery if:
Your chin is large and more projected.
You are unhappy with the contour and definition of your chin.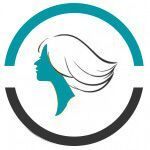 Chin reduction surgery improves the appearance of the chin by:
Reducing the size of large chin.
Providing a harmonious balance to your facial features.
Defining the jawline and refining the neckline.
Chin Reduction Techniques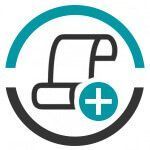 Options Available for chin reduction in Dubai
The latest procedure of Chin reduction surgery is most effective for correction of a large chin. However, if your chin appears larger or has lost its youthful contours because of excess fat then you can undergo.
Liposuction – the procedure in which excess fat under the chin is removed to improve its contours and make it appear smaller.
Chin Reduction Pre-op Preparation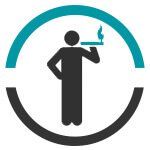 Pre-op visit is very important for patient to know all about the surgery. During pre-op visit, our plastic surgeon will perform physical exam and will give you some instructions for preparation of surgery. Some common instructions are:
Avoid smoking and refrain from consumption of alcohol as well.
Avoid aspirin and aspirin-containing medicines prior to surgery.
Discontinue the use of anti-inflammatory and blood thinning drugs.
Make required alterations in your diet regimen.
Consult about use of your current prescription drugs in use.
Complications
Low risks are associated with the double chin liposuction. However, the procedure is safe. Some of the possible risks are under as;
You may get dimpled appearance
Facial numbness
Asymmetry
Nerve damage
Infection
Severe bruising
Skin burn
Suggestion – You should get services of a board-certified surgeon to get the procedure done. In case of experiencing any issue, ask your doctor about it.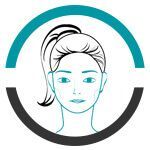 Chin reduction surgery is performed on outpatient basis. It normally takes one to one and a half hours. It involves following steps.
Firstly, general anesthesia is administered.
Then surgeon will make incision in the lower gum of the lip.
Then he will detach and reshape the bone at the tip of the chin using special surgical instruments.
Unwanted bone is removed to create the desired contour and tip is held together with plates and wires.
Finally, incisions are stitched closed.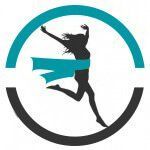 In the right hands, Genioplasty reduction surgery can provide you with many benefits. Some of its benefits are:
It significantly improves the appearance of chin.
It restores more proportionate balance of nose and chin ensuring a natural aesthetic look.
It creates more refined and elegant look.
It brings incredibly fast results and recovery period is short.
It transforms your overall appearance and significantly boosts your self-esteem.
Chin Reduction Recovery Time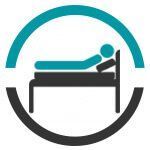 Recovery from chin reduction surgery is different for every patient and in case of more extensive or complex surgery, you may require more time to recover completely.
For the first few days of recovery you will experience some inflammation, discomfort, tightness and numbness.
You may also feel drowsy and tired but these are temporary symptoms.
Incisions made inside the mouth will take 5 to 7 days to heal completely.
You will be able to resume your daily routine within a week.
Complete recovery may take up to 6 weeks.
Chin Reduction Post-op Care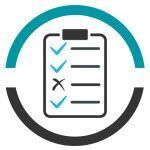 Though our plastic surgeon will give you a customized list of post-surgical instructions, some common instructions that are important to follow for every patient are given below.
Eat soft food that is easy to chew like soup and porridge.
Avoid strenuous tasks for at least six weeks.
Use cold compresses or ice packs to reduce swelling and discomfort.
Take prescribed medications and painkillers regularly.
Fill in the form to get Consultation
100% Financing with 0% Interest