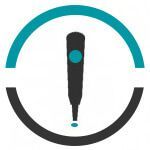 Dermapen is a cordless surgical steel wand with pulsing fractional micro thin needles. It is precise and controlled skin needling that is the form of non-laser fractional skin resurfacing. The coverage and depth of the treatment can be adjusted according the patient's skin type and requirement. It is highly customized treatment and can be tailored according to skin types and conditions. It sloughs off the upper damaged skin layer and activates the production of collagen and elastin – essentials for youthful, smooth and firm skin.
| | |
| --- | --- |
| *Facts You Must Know | |
| Cost of Treatment | |

Time Required
30 Mins

Anesthesia
Local Anesthesia

Recovery Time
24 Hrs

Success Rate
Very high Success Rate
Who is a Candidate?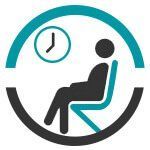 Any man or woman who is looking to stimulate brighter, firmer and more even skin on the face and neck can benefit from this micro needling treatment. You may be an ideal candidate for dermapen treatment if you have following skin problems:
Fine lines and wrinkles caused by aging or sun damage.
Enlarge pores.
Pigmentation and uneven skin tone.
Stretch marks.
Traumatic scars.
Dull and dehydrated skin.
Skin that is damaged from medication, sunburn or chemotherapy.
Skin that is sensitive to chemical treatments and heat.
Pre-op Prepration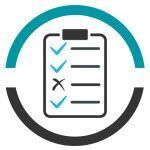 There are no specific restrictions associated with Dermapen treatment. However you will have to follow some general pre-treatment instructions to get prepared for the treatment. These include:
Don't use skin care products that contain retin A.
Apply recommended topical ointments on your skin.
Do not expose your skin to the sun for longer period of time.
Don't wear makeup before the treatment.
Dermapen Procedure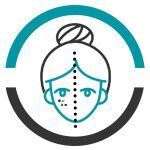 Latest Micro Needling procedure is very short and simple treatment that requires about 30 minutes to complete. The steps for the procedure include:
The treatment begins with the cleaning and applying topical anesthetic or numbing cream on the treatment area.
The Dermapen device is then placed on the skin and is moved in stamp like motion along the treatment area.
The treatment works by making micro-channels in the skin, which allow serums and skin care products to penetrate deep in the skin. It stimulates the regeneration process of your skin and results in clearer, smoother, brighter, firmer and more even skin that looks youthful and refreshed.
The treatment ends with the application of soothing, healing gel rich in growth factors.
Our Doctors
Treatment Expectation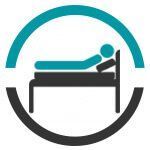 The Dermapen treatment requires virtually no downtime and you will be able to resume your normal activities immediately after the procedure. However, it may cause some redness and tightness that subsides in 24 to 48 hours. Makeup may be applied after treatment to hide redness. Mild swelling may also occur that mostly subsides in two days. Your skin will begin to flake off after few days revealing new healthy and refreshed skin. The final results become visible within a week after treatment.
Post-op Care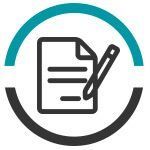 Some post-procedure instructions are associated with Dermapen treatment. Following them will help you make your recovery comfortable and maximize your results. These instructions include:
Wash your face thoroughly few hours after the procedure. Use mild cleanser to keep your skin clean.
Avoid excessive exposure to the sun.
Use strong sunscreen on regular basis but not immediately after the procedure.
Avoid applying creams and lotions on the treated area for about 24 hours after procedure.
Do not apply makeup for at least 12 hours after procedure.
Use the prescribed ointments regularly.
Dermapen Benefits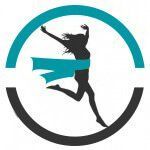 There are many benefits that are associated with Micro Needling surgery with no side effects. These include:
It is more effective, non-invasive and safe as compared to other micro needling treatments.
It is a short and simple treatment that does not take more than an hour to complete.
It effectively treats the hard to reach areas.
It is a speedy treatment with adjustable needle depth.
It is safe and effective treatment for all skin types and virtually all the areas of body.
It requires no downtime and minimum recovery time.
No severe side effects are associated with this procedure.
It gives excellent and long lasting results.
Complications
The possible complications linked to the treatment may include;
Redness
Soreness
Swelling
Infection
Pain
Dermapen Results
Dermapen treatment provides with longer lasting or permanent results but requires multiple sessions. For best results, a series of about 6 treatments is usually recommended with intervals of 30 days. However, the number of sessions varies from patient to patient depending on the requirements.
News And Media
Free Consultation
Fill in the form to get Consultation
100% Financing with 0% Interest