Tens of thousands of infants are born each year with special facial challenges. These facial conditions include cleft lip, cleft palate, skull malformation, etc. On the other hand, a tumor or trauma can also cause facial deformities after birth. All these conditions are effectively corrected through what is known as a facial reconstruction surgery in Dubai, and Abu Dhabi.
| | |
| --- | --- |
| *Facts You Must Know | |
| Cost of Treatment | |

Time Required
4-12 Hours

Anesthesia
General Anesthesia

Recovery Time
6-8 Weeks

Success Rate
Very high Success Rate
Before & After Results
The results of all the facial reconstruction procedures are often long lasting. There are no guarantees, as the results may vary from person to person.

Are you a Candidate?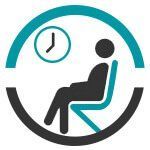 You may be an excellent candidate for a facial reconstructive surgery if:
You have experienced certain type of facial trauma.
You are suffering from lasting facial deformities following trauma.
Treatment Goals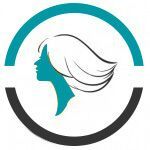 The goals of facial reconstructive surgery are:
Restoring your facial appearance by treating congenital defects of defects caused by some trauma.
Restoring the functionality of your facial features.
Treatment Conditions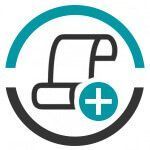 Facial reconstructive surgery is the procedure that treats multiple conditions including facial deformities, distortions or severe trauma. In some cases, entire face needs to be reconstructed while in others certain features are reconstructed. The conditions that our experienced plastic surgeons treat include:
Cleft Lip and palate: This condition is among the most common facial birth problems. In most cases, successful results can be achieved through a staged reconstructive approach that involves a comprehensive diagnosis, treatment planning, follow-up visits from infancy through adolescence.
Congenital growths and tumors: Congenital growths and tumors, such as hemangiomas, vascular malformations, fibrous dysplasia of bone, and neurofibromatosis occur in one in 50 infants. These cases may require coordinated team approach with an experienced
craniofacial surgeon as the lead member.
Craniomaxillofacial trauma: For cases involving craniomaxillofacial trauma a prompt but accurate diagnosis and an appropriate intervention is needed. Some patients will also have secondary deformities after initial intervention. They can benefit from further surgical intervention.
Craniosynostosis: It is the condition in which one or more cranial vault sutures get closed in one or more locations, occurs during development of the fetus. This condition also requires team effort of a craniofacial surgeon and a pediatric neurosurgeon. After the surgical intervention, an ongoing reassessment at appropriate intervals needs also to be done in order to monitor function and to evaluate the facial growth and appearance.
Reconstructive Procedure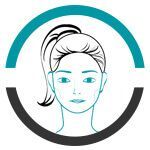 Facial reconstruction surgery is a highly personalized surgery that addresses patient's specific issues. No two procedures follow the same plan. Our plastic surgeon will guide you about the procedure during consultation. However, general procedural steps include:
Like any other surgical procedure, first step of facial reconstructive surgery is administration of anesthesia. The option can be general anesthesia or local anesthesia depending on the condition to be treated.
Then incisions are made according to the requirements of procedure. Our plastic surgeons make every effort to keep incisions small and in discrete locations.
After making incisions, required alterations are made. The alterations may include transfer of tissues and bones from other parts of the body to the treatment area.
Finally incisions are closed using absorbable or non-absorbable stitches.
Our Surgeons
Treatment Benefits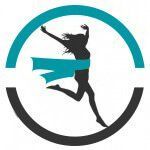 Facial reconstructive surgery has many benefits. Here are few of the significant ones:
The procedure restores your normal facial appearance.
It improves the functionality of treated facial parts.
It causes minimal pain and discomfort as it is one large procedure, which makes it less invasive than conventional reconstructive surgeries.
Recovery Time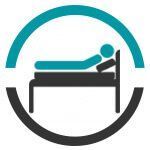 Since every facial reconstructive surgery is different, the recovery period also varies for every patient. It depends on the extent and complexity of surgery. Our plastic surgeon will guide you how much time you may require for complete recovery and how much time you should take off from work.  He will also provide you with some post-surgical instructions to make your recovery smooth, quick and comfortable.
Free Consultation
If you are suffering from any issues that hinder the beauty of your facial appearance, you can consult any of our experts about facial reconstruction surgery in Dubai. You just need to fill in this brief form to book a FREE consultation.
Fill in the form to get Consultation
100% Financing with 0% Interest