Botox Treatment in Dubai & Abu Dhabi – known for wrinkle treatment – is an effective treatment for many cosmetic as well as medical conditions. Whether you are experiencing aging signs in the form of visible lines and wrinkles or are suffering from medical conditions like chronic migraines, blepharospasm, lower back pain or excessive sweating, Botox in Dubai & Botox Treatment in Abu Dhabi can help you get rid of all these problems. It is amongst the most popular non-surgical, minimally invasive treatments. Visit Botox/Filler cost page to know the exact cost of the treatment.
Before & After
No Guarantee, as the results may vary from person to person.


Botox Candidates
You may be an ideal candidate for Botox treatment if:
You have prominent wrinkles on the face, especially in the upper third of the face.
You are suffering from a certain medical condition caused by abnormal underlying muscle movement.
You have realistic expectations with the results of treatment.
Botox Treatment Goals
Botox is a muscle relaxer that aims at:
Improving the appearance of wrinkles and creases, especially crow's feet, frown lines, and forehead lines, which are caused by constant movement of underlying muscles.
Treating certain medical conditions like chronic migraines, blepharospasm, lower back pain and excessive sweating – hyperhidrosis.
Botox Conditions
Botox is effective for the treatment of a variety of conditions. These conditions include:
Lines and wrinkles – the prominent creases on the facial skin, especially crow's feet, forehead lines, and frown lines, caused by constant movement of facial muscles.
Chronic migraines – migraine aches that are very frequent occurring more than fifteen days a month.
Blepharospasm – abnormal blinking of eyelids caused by abnormal eyelid muscle movement
Lower back pain – chronic pain in the lower back caused by severe spasm in the back muscles.
Hyperhidrosis – excessive sweating in armpits, palms, and soles caused by overactive sweat glands.
Botox Preparation
During your pre-treatment visit, our plastic surgeon will guide you about the requirements of treatment and what you can expect from it. He will also need to know if you have taken any muscle relaxants, allergy medications or sleeping aids or if you have received any type of Botox injections. You do not need to follow any important preparatory steps prior to treatment. However, you will need to stop using blood thinners to reduce risks of swelling and bruising.
Botox Treatment Procedure
The procedure for botulinum toxin treatment is very simple and easy and is the same for every condition. The difference lies in the treatment area and the amount of Botox to be injected. The steps for the treatment are:
Numbing cream is applied to the treatment area to prevent any pain and discomfort during the treatment. This is optional.
Then our expert will ask you to contract facial muscles in order to determine the sites for injecting cosmetic Botox. Then he will mark them and the same is done for injecting Botox for the treatment of medical conditions also.
Finally, he will inject small quantities of Botox in those sites with the help of extremely small needles.
Botox Treatment Benefits
There are many benefits associated with Botox treatment:
It is a quick, brief and simple treatment requiring less than half an hour. You can call it a lunchtime treatment.
It is a non-invasive and non-surgical procedure and does not cause any severe pain and discomfort.
Botox treatment does not result in any severe and serious side effects or risks.
It does not require any downtime, so you will be able to return to your work soon after the treatment.
It does not involve any cuts or incisions and therefore it will not require any time for wound healing.
It gives immediate results.
Botox Recovery
You will not need to take time off for Botox treatment but the effects of the treatment will take a few days to subside completely. Just after the treatment, you may feel tightness in the skin but it will be temporary. The bruising will subside completely in a couple of hours.
Post-Treatment
Our expert will give you some simple instructions for post-treatment care and following these instructions will help you relieve side effects more quickly. These instructions include:
Apply cold compresses or ice packs to get rid of swelling and bruising.
Do not rub or massage and avoid any pressure on the treated area.
Do not lay down for a couple of hours after treatment and avoid vigorous activities for a day.
Avoid excess sun exposure and do not forget to apply sunscreen before going in the sun.
Avoid blood thinning medications for a day.
Our Surgeons For Botox Treatment
Our board-certified surgeons Dr. Gabriel Fernando Bonesana and Dr. Faisal Salim at Dubai Cosmetic Surgery are the best doctors for Botox treatment in Dubai and Abu Dhabi.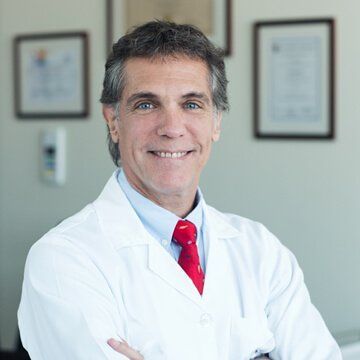 Specialist Plastic and Reconstructive Surgeon

Available at Abu Dhabi, UAE
View Profile
Botox Results
Botulinum toxin injections begin working a few days after treatment and you will see the final outcomes in 5-7 days. The results are temporary and depending on the condition treated and its severity, they may last for 3 to 6 months.
Free Consultation
Dubai cosmetic surgery provides free consultation for Botox Treatment in Dubai & Abu Dhabi. If you are interested in the procedure fill the form below or give us a call.
Fill in the form to get Consultation
100% Financing with 0% Interest