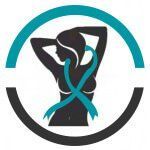 Women who have had their breasts removed as a result of breast cancer treatment or as a preventive measure against the disease often want to have their breasts rebuilt. Breast reconstruction for men and women in Dubai & Abu Dhabi is a surgical procedure performed by a plastic surgeon, specially designed to restore breast appearance achieving about the same size and shape as before. A plastic surgeon can even reconstruct the nipple and the darker region around it – the areola.
| | |
| --- | --- |
| *Facts You Must Know | |
| Cost of Treatment | |

Time Required
6-7 Hours

Anesthesia
General Anesthesia

Recovery Time
5-6 Weeks

Success Rate
Very high Success Rate
Who are the Candidates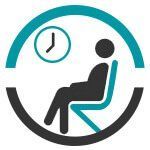 You are a good candidate for breast reconstruction surgery if:
You have undergone full or partial mastectomy and want to have normal shape and size of breasts.
You have undergone breast conservation therapy that caused deformity of the breast.
You do not smoke.
You have a stable weight and your BMI is not more than 30.
You have good general health.
You have realistic expectations with the procedure.
Treatment Goals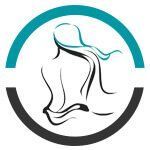 Breast reconstruction surgery restores the normal appearance of breasts affected due to mastectomy or trauma to the chest by making the following improvements.
Improves the appearance of the breast to make it proportional to the other breast (when only one breast is removed).
Creates the breasts that have the same shape and size as the patient had prior to mastectomy (when both breasts are removed).
Improves the symmetry of breasts.
Makes breasts appear natural.
Treatment Techniques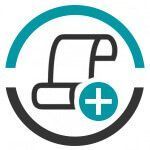 Breast reconstruction surgery can be done using several techniques depending on the requirements of the patient and preference of the surgeon. The options include:
Breast implants – breast implants are inserted in the mounds of breasts to restore their appearance.
Flap reconstruction – involves taking tissue flap from other areas of the body including abdomen, buttocks, and thighs and using it to reconstruct breasts. Various techniques are available for this procedure also.
Combination of breast implants and flap – in some cases when women don't have enough tissues to support implants, our plastic surgeons combine the above-given procedures.
Pre-op Preparation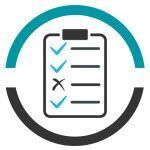 Some common preparatory tips include:
Stop taking aspirin, blood thinners, any medications containing vitamin and anti-inflammatory medications like ibuprofen.
Follow the diet regimen suggested by the plastic surgeon.
Breast Reconstruction Procedure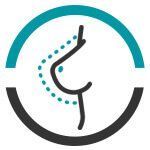 The procedure of breast reconstruction is mostly performed on an outpatient basis and it may take up to 7 hours depending on the technique used. Since breast reconstruction surgery is performed using two techniques, the procedural steps vary. The procedures for both techniques are explained below.
Breast implants
The first step of the procedure is the administration of anesthesia and general anesthesia is the option.
Then the surgeon will make incisions.
After making incisions, implants are inserted in the breast mounds. Mostly, they are placed under the pectoral muscles.
Finally, incisions are closed with sutures.
Flap reconstruction
The first step involves administering general anesthesia.
The surgeon will take the flap of skin and fat from your abdomen, thighs or buttocks using the most appropriate technique.
The flap is then transferred to the breast for reconstruction.
Benefits & Outcomes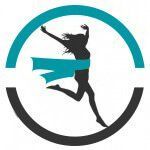 Breast reconstruction surgery has a lot of physical and psychological benefits. Some of them include:
It restores the normal appearance of your breasts improving your whole physical appearance.
It boosts your self-image and confidence and improves the overall quality of your life.
It gives you visual confirmation of your health and wholeness after cancer or trauma.
Recovery Time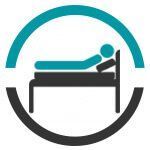 Breast reconstruction recovery varies from patient to patient depending on the extent of surgery and technique used but following plastic surgeon's instructions can make it easier and comfortable for you.
Flap reconstruction will require more time for recovery than breast implant surgery as healing has to take place in two areas.
You will feel tired and sore for a few days after surgery but it is common and temporary.
Swelling and bruising will take some time to subside completely.
Drains and stitches are removed in one to two weeks.
You will become able to return to your work in about four to six weeks.
Post-op Care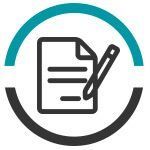 Some tips are common, and nearly every patient has to follow them for a smooth recovery.
Avoid smoking and alcohol as they can affect the healing process.
Continue to take short walks and avoid complete bed rest.
Do not lift heavy objects for a recommended period of time.
Do not perform any vigorous activity that can raise your heart rate or blood pressure.
Wear compression garment and surgical bra for a recommended period of time.
Breast Reconstruction Results
The final results of the latest breast reconstruction treatment help lessen the emotional and physical impact of mastectomy. The outcomes of the surgery are permanent and you will not need to undergo any additional surgery until your implants rupture or leak.
Our Surgeons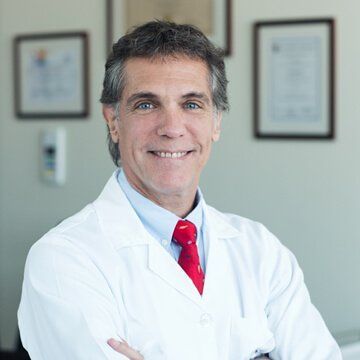 Specialist Plastic and Reconstructive Surgeon

Available at Abu Dhabi, UAE
View Profile
Free Consultation
This Treatment is now available at our Dubai, and Abu Dhabi.
Fill in the form to get Consultation
100% Financing with 0% Interest