Hair loss and baldness are two cosmetic problems that men have been combating since ages but failed to find a reliable solution until the 20th century, when Hair Transplant Surgery was introduced. Introduced in the mid of 20th century, hair transplant surgery is today the most reliable hair restoration technique that has recently been rated as one of the most in-demand cosmetic surgery procedures among men.
Hair Transplant – The Answer to Your Baldness Problem
But one of the most frequently asked questions about the procedure is Hair Transplant Cost in Dubai or Abu Dhabi. Continue reading to know the price!
Hair Transplant Cost Factor
Hair Transplantation is a cosmetic procedure with no fixed cost. Cost of the procedure varies significantly from person to person, depending upon various factors including:
Hair Transplant Method you choose.
Number of hair grafts required for desired thickness.
Size of the area that needs to be covered.
Experience and expertise of the surgeon.
The geographic location of your provider.
Hair Transplant Cost primarily depends on the technique used for graft extraction. Follicular Unit Transplant, also known as Strip Removal Method, is the traditional technique which involves strip cutting to obtain hair grafts for implantation and is relatively less expensive than the modern day FUE technique, which involve direct graft extraction, with cutting and stitching skin.
Cost of surgical hair restoration depends directly on the number of grafts required to achieve desired hair density and thickness. Surgeons charge patients on per graft basis. For example, if per graft cost is 10 AED then getting a hair transplant with 100 grafts will cost you 1000 AED. It is pertinent to mention here that per graft cost varies from one hair transplant method to another.
Before & After
No Guarantee – Results may vary from person to person
If you have a larger bald patch, you will obviously need more grafts to cover that. This way your hair transplant cost will also be higher. You can use our graft calculator to find out an approximate number of grafts needed in your case.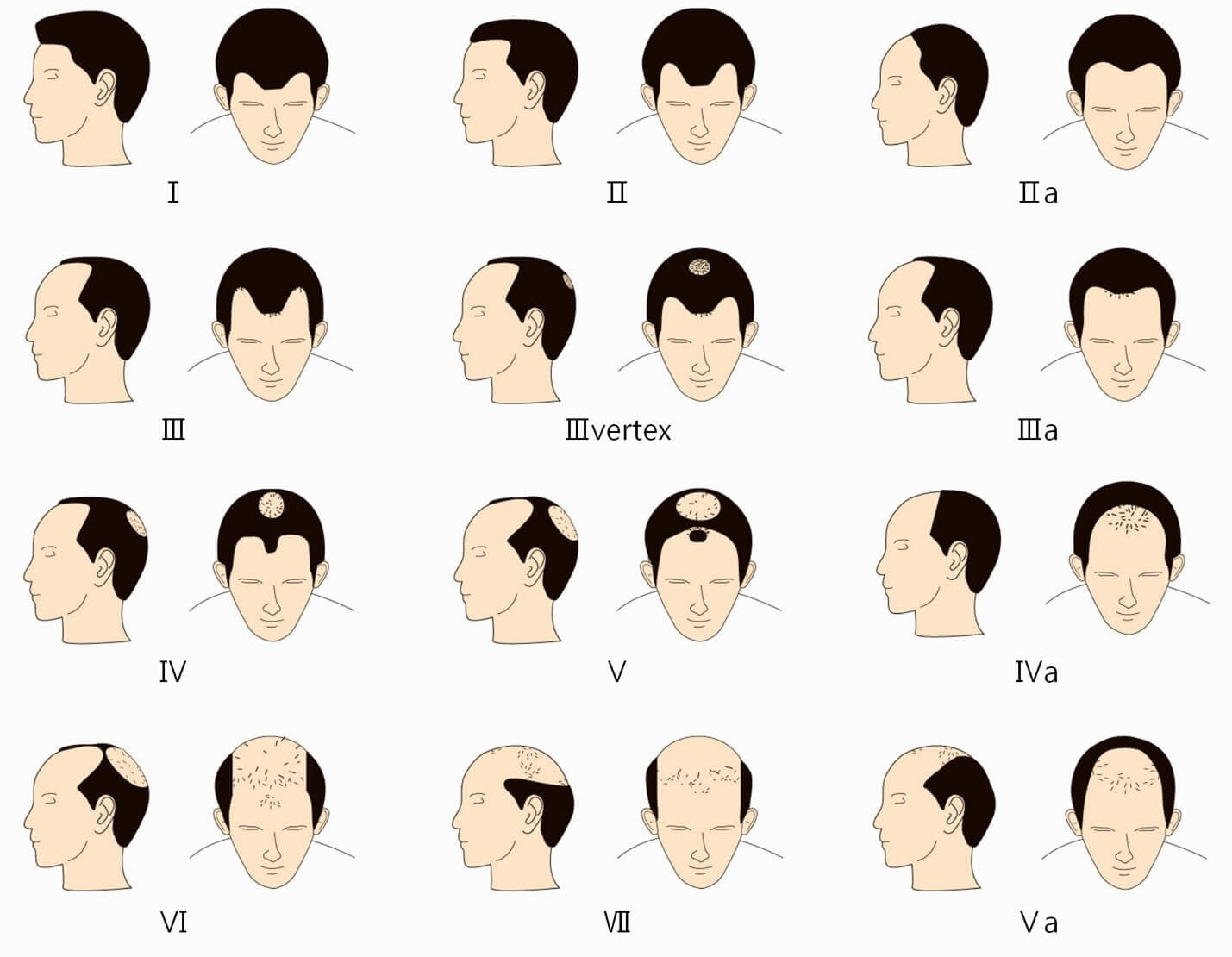 The expertise of the Surgeon
Cost of hair transplant surgery also varies significantly from one surgeon to another based on his/her experience, surgical skills, and reputation. A highly skilled, well-reputed surgeon will obviously charge you more than a novice who has just started practice.
Dubai Cosmetic Surgery is a leading name in surgical hair restoration in Dubai. The clinic offers hair transplant at highly competitive rates. The estimated cost of FUT Hair Transplant offered by DCS is 10 to 12 AED per graft, while the estimated cost for FUE Hair Transplant in Dubai is 15 to 20 AED per graft. However, this cost can vary depending on your personal needs and candidacy.
For customized advice regarding hair transplant cost, book a free consultation now by filling the form given and our experts will get back to you at the earliest.


Fill in the form to get Consultation
100% Financing with 0% Interest