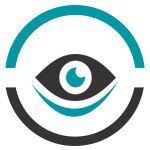 Eyes are the most delicate part of the body and everyone notices them. It is only natural to feel unease and embarrassment if your eyes have dark circles around them. Dark circles are a common due to sleep disorders, working at night shifts, stressful lifestyles, and other reasons. If you want to remove them, our latest treatment for dark circles in Dubai is here to help.
| | |
| --- | --- |
| *Facts You Must Know | |
| Cost of Treatment | |

Time Required
Varies

Anesthesia
Local or Topical Anesthesia

Recovery Time
None

Success Rate
Very high Success Rate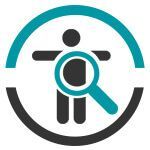 Dark circles are not a sign of any serious medical condition in most of the cases and they do not have any specific signs and symptoms. Dark circles under the eyes are a common problem of men and women, although they can be occasionally seen in children as well. They appear as dark patches beneath the eyes.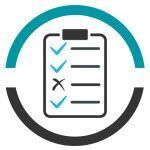 There are many factors that can cause dark circles around the eyes. They may be related to natural aging process, lifestyle or certain medical conditions. Some common causes of dark circles include:
Heredity.
Disappeared or fallen fat beneath the eyes.
Loss of collagen.
Thinning and sagginess of skin below the eyes.
Smoking.
Use of alcohol and caffeinated drinks.
Poor diet.
Dehydration.
Rubbing or scratching eyes.
Exposure to the sun.
Lack of sleep.
Fatigue.
Deficiency of iron or vitamin.
Kidney disorders.
Cardio vascular insufficiency.
Atopic dermatitis.
Nasal congestion.
Pigmentation.
Preparation
Preparation is necessary to get outstanding results from a procedure. So, it is also necessary when it comes to the dark circles treatment. Following are a few things that are essential to follow. Though, our doctors will guide you specifically on the basis of your condition. Have a look at following steps!
Keep yourself safe from direct sun exposure.
Limit your alcohol consumption.
Avoid smoking.
Avoid aspirin or other blood thinners.
Take prescribed medicines on time.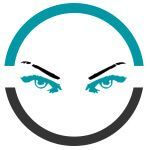 Many treatment options are available for dark circles. Some effective ones include:
Topical eye creams: Topical creams containing skin lightening or bleaching agents are an effective method to reduce dark circles around the eyes. Topical creams are effective for the dark circles caused by pigmentation disorders or sun damage.
Chemical peels: This treatment is effective for the treatment of dark circles caused by hyperpigmentation. They remove the dark circles by reducing pigment and boosting the collagen production. Mostly, TCA and glycolic acid chemical peels are used for the treatment of dark circles.
Dermal fillers: Injectable fillers are effective for the reducing the appearance of dark circles caused by thinning of skin or fat loss. Hyaluronic acid fillers are generally used for treating dark circles. Dermal fillers are effective treatment for dark circles but their results are temporary and need to be repeated.
IPL treatment: IPL therapy is beneficial for purple and blue dark circles caused by visible blood vessels. It uses light energy to make vessels less visible, which reduces the appearance of dark circles.
Laser treatment: This is another effective treatment for dark circles. Laser energy reduces the appearance of dark circles by tightening the sagging skin and promoting the collagen production, which improves the tone and texture of skin beneath eyes. It also resurfaces the skin, which helps to eliminate fine lines on lower eyelids and brown spots. Various kinds of lasers are available and fractional CO2 is used for reducing appearance of dark circles around the eyes.
Mesotherapy treatment: Mesotherapy treatment can effectively reduce dark circles under the eyes and bags under the eyes. Its multiple sessions can give amazing results.
Procedure
The procedure depends on the selection of the technique that you are going to get. Our doctors will give you a brief about the procedure before starting it. The procedure will be performed in the outpatient setting, and you can get back to your routine work right after the procedure. However, taking some rest from heavy activities can help you in fast recovery.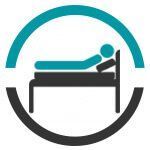 Mesotherapy treatment for dark circles does not require any downtime and you will be able to return to your normal regimen immediately after the procedure. However, you may experience some temporary side effects. You may feel burning and soreness immediately after the procedure. Burning is the most common side effect that subsides in a couple of days. As the area under the eyes is very delicate and sensitive, so you will have to take proper care after mesotherapy treatment.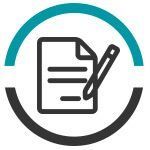 Some common post-procedure instructions for mesotherapy treatment include:
Use ice packs or cold compresses to minimize discomfort and bruising.
Avoid excessive sun exposure.
Wear strong sunscreen to protect your skin from harmful rays of sun.
Drink plenty of water.
Complications
Like any other procedure, it also entails some complications. Hence, these complications occur for a short period and fade away within a few days. Still, you should know about these risks before getting the treatment.
Infection
Bruising
Prolonged swelling
Mild pain
Discomfort
If you take a
treatment of dark circles in Abu Dhabi
now, the optimal results are usually achieved after 1 to 2 treatments. The results of the procedure are permanent but as the ageing process continues, you may need to have maintenance treatments. To brighten your skin tone, read how our
skin whitening treatment
works.
Free Consultation
Fill in the form to get Consultation
100% Financing with 0% Interest