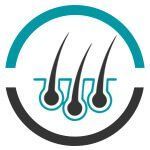 In the past, it was not easy to remove unwanted hair permanently. A safe laser machine allows us to do so with great ease. It stops hair follicles from growing hair. That is the main reason behind the great success of laser hair removal in Dubai.
This unique approach does not harm the skin but stops hair growth thereby making skin smooth. This page discusses the benefits, side effects, cost, procedure, aftercare, and more about this advanced procedure.
Melanin is the substance out of which the body creates hair. Once the hair cells die out you will be left with a skin smoother than you get from waxing or tweezing. After this, you do not need to remove the body hair again and again. You should get the laser treatment for permanent hair removal. Why should you get it?? Because it is painless and delivers permanent results.
| | |
| --- | --- |
| *Facts You Must Know | |
| Cost of Treatment | |

Time Required
Few Minutes

Anesthesia
Topical Anesthesia

Recovery Time
Minimal

Success Rate
Very high Success Rate
Laser Hair Removal Candidate?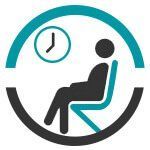 Women have been the majority of users because they wish to have smooth skin without ugly body hairs but a growing number of men are also becoming conscious of unnecessary hairiness. The good news is that laser hair removal treatment is the same for both males and females providing expected results. Our latest laser machines allow almost everyone to be a perfect candidate for the procedure regardless of skin or hair colour. Facial hair removal is a perfect way to get rid of unwanted fuzz on your face without making your skin super sensitive. Ideal candidates are those with darker hair colour and lighter skin tones but dark skin can also have it safely. Here at Dubai Cosmetic Surgery, patients are treated by either Diode laser or GentleMAX (alexandrite and ND Yag) technology hence giving us the capability of accommodating a larger demographic of skin and hair types.
Technologies Provided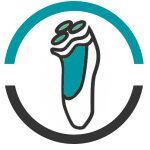 Our GentleMax laser technology (nicknamed Candela) makes use of two lasers and is the culmination of hair removal technology. Candela's GentleYag (ND Yag) combined with Alexandrite's GentleLase can treat everything from unwanted hair to facial veins. This combination allows doctors to treat a wide variety of skin types and hair colors with minimum discomfort. The revolutionary technology for GentleMax is uniquely equipped with a cooling system to prevent the burning of skin and redness. You can fill in our free consultation form and ask a specialist who will tell you more about permanent hair removal in Dubai.
Apart from that we also make use of Diode laser technology. You will get to know which one is most suitable for you once you book in a free consultation or visit our clinic. 
Laser Hair Removal Pre-op Preparation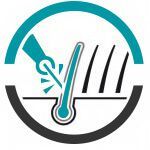 Since this technique cannot just be done by anyone, we will make sure that you meet the specialist concerned so that you can be sure about the credentials and training of our doctors. Laser specialists at Dubai Cosmetic Surgery provide detailed guidance on pre-op preparation before your laser hair removal session.
Apart from those safety measures, there are some steps you ought to follow before your treatment:
Shave the localized area 24 hours before the procedure. This is to ensure that the machine used on your skin can do its work without being hindered and the laser pulses will directly reach the hair cells in the roots.
Save yourself from excessive sun exposure and tanning for about six weeks before treatment. This is because this method is a photo sensitive procedure that has everything to do with skin color and radiation levels so you don't want any complications!
Do not pluck, wax, or remove hair from the roots 4 to 6 weeks before the treatment since the whole point of this technique is to target and break down the hair follicles.
Laser Hair Removal Procedure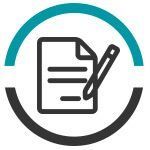 For permanent laser hair reduction for men and women, the steps taken are simple and few so it's easy for you to know all about the procedure.
Using clean cotton swabs, the area needing treatment is cleaned of germs and a topical anesthetic is applied. Since the procedure is almost painless, patients do not need to have general or local anesthesia since the discomfort level is bearable by healthy patients.
Through a handheld device that the doctor guides over your skin, the laser is beamed through the skin in pulses of less than a second. In that duration concentrated rays of light energy of certain wavelength penetrate the skin.
During the procedure, the photons of light are absorbed by the pigment called melanin in the hair follicles causing the hair root in the follicle to expire immediately and preventing hair from growing out of that root again.
Laser Hair Removal Recovery and Aftercare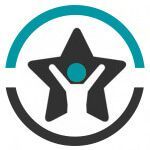 Some common instructions are:
Stay away from excess sun exposure and the tanning salons for at least 6 weeks after treatment. It may take more than one session to effectively make your body hair-free so be careful with your skin.
Make use of strong sunscreen lotion to protect your skin so that the recovery process is complete. Your doctor will prescribe a lotion unique to your skin and treatment used.
In case of redness or discomfort, apply cold ice packs to the area for relief. Make sure you have a good stock of them before treatment.
Laser Hair Removal Benefits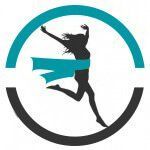 At-home laser treatment is also an option but remembers it's not just the laser but it is also the technician that determines the success. When you have experts and experienced doctors at your disposal, why take the risk and invest that much money in the devices. How can you get desired results when you do not have the experience of using these at-home laser machines? Permanent hair removal for women and men in Dubai entails many benefits that can be fully enjoyed if the treatment is administered properly. Listed below are a few:
Precision:Superb technology enables the technician to target dark rough hairs on the body without harming the skin.
Safety:It's well known to be a virtually pain free and medically safe procedure.
Swiftness:Using swift pulses of light, the laser can treat an area of the size of a coin in less than one second. Areas on the face are treated in a matter of minutes while the largest areas such as the back or legs may take up to an hour.
Convenience:Results are permanent in patients who appear for multiple sessions.
Complications
You should keep this fact in the mind that every kind of procedure brings some side-effects with it and permanent laser hair removal treatment is no exception. However, it is recommended to consult your doctor and clear your queries before getting the procedure done. Following are some of the common complications that you should know;
Irritation
Redness
Skin infection
Skin burn
Crusting
Scars
Blisters
Inflammation
Increased sensitivity
Blisters
Facial Hair Removal with Laser
Those with annoying unwanted facial hair can be treated with this method for long-term facial hair reduction. Consult our expert for free now by requesting a call back from us. Click on the Request a Callback Button at the top.
Laser Hair Removal Before and After
Laser Hair Removal for Men and Women Before and After Photos.
No Guarantee, as the results may vary from person to person.
Laser Hair Removal in Dubai Results
People can feel better about their body and wouldn't have to worry about stubborn body hair anymore. Since the results vary from person to person depending on factors of hair color, skin type, skin thickness, hair density and type of laser. Patients may even require skin maintenance procedures afterward. Book a free consultation today and find out the laser hair removal cost in Dubai, our holiday offers and many other things from one of our experts.
News And Media
Free Consultation
Are you looking for full body hair removal treatment? Fill out the form below to get a free consultation by laser and skin specialists at Dubai Cosmetic Surgery.
Fill in the form to get Consultation
100% Financing with 0% Interest
Address: Jumeirah Beach Road Umm Suqeim 1 – Villa 611, P.O. Box: 57394, Dubai, UAE
Phone: +971 52 108 4663