If you don't like the look of yourself with a receding hairline, which might be eclipsing your good looks, then you must be looking at alternatives for hair restoration. That is why Dubai Cosmetic Surgery is offering hair replacement surgeries for men & women in Dubai, and Abu Dhabi, and across the UAE in general.
| | |
| --- | --- |
| *Facts You Must Know | |
| Cost of Treatment | |

Time Required
Varies

Anesthesia
General or Local Anesthesia

Recovery Time
Varies

Success Rate
Very high Success Rate
Before & After
No guarantee is given, as the results may vary from person to person.
Are You A Candidate
The only way through which you can get hairs on the head instantly is hair replacement.  This is a very simple and perhaps the easiest way of restoring hairs. An artificial scalp which is usually handmade and has hairs tied to it is pasted on the bald area on your head. The scalp is called hair system which is available in between $100 to $200 easily.
Along with low hair replacement cost, there are some hair systems which look very much like natural hairs but that is just for the time being. As the system grows older, the artificiality gets exposed which may lead to mere embarrassment anytime.
The best replacement for hairs is no other than hair transplantation. Benefits in comparison with artificial hair system are explained below:
Hair replacement is only a temporary solution to baldness whereas hair transplant is permanent.
There is no concept of hair regrowth in case of replacement but in the transplant, hairs grow and flourish naturally.
The maximum life of a hair system is 2 to 3 years after which it starts losing grip whereas transplant is there for a lifetime.
When we compare the hair replacement cost to that of hair transplant there is a big difference but when we look at the results then surgery is a better option.
As time goes on, the hair system loses the natural look and seems very much like a wig while the surgical hair transplant gets even better.
With amazing results from the hair transplant, you will forget about hair replacement. Although costs quite high, but this will just be once in life expense.
Goals Of Hair Replacement
Some of the most important goals that are associated with the hair restoration technique include;
To get a younger look.
To get rid of your baldness on a permanent
To enjoy the natural results for a lifetime.
To get a head full of natural hair.
To increase confidence and self-esteem.
To restoring the hairline without going under the knife.
To repair the damaged tissues and get the fast
Some Other Non-Surgical Methods You Can Get For Hair Restoration
ACell, PRP, and Mesotherapy are some other non-surgical options that can provide you natural results. If you want to get natural results but you don't want to opt for the surgical methods then these non-surgical methods are the best choice for you.
PRP Method – Your own blood is used to perform the procedure so there are no side-effects. A small amount of your blood is taken and centrifuge to separate plasma and platelets. After that, the required plasma is injected into the targeted area. After getting multiple sessions, you get an increase in your natural hair.
Mesotherapy – This method is also safe from any side-effect. Some specific supplements are injected into your scalp to boost the process of hair growth in a natural way. Multiple sessions are required to get the best results.
ACell therapy – A combination of PRP and ACell MatriStem is injected into the scalp to reduce hair thinning. There is not rocket science to perform this method but the latest technique.
Why These Methods Are Better Than Hair Replacement?
Above-mentioned non-surgical methods are better as compared to hair replacement because these methods help you to get natural results. On the other hand, hair transplantation is an artificial procedure that may harm your scalp and affects its elasticity badly. Moreover, these non-surgical methods are approved by the FDA so you should go for it.
Our Surgeons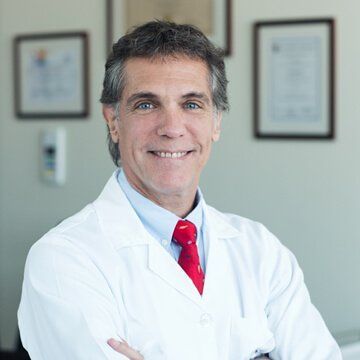 Specialist Plastic and Reconstructive Surgeon

Available at Abu Dhabi, UAE
View Profile
Schedule A FREE Consultation
Well, there are various other non-surgical procedures for hair transplantation if you don't want to go under the knife for restoring your natural hairline. These latest procedures include PRP, Mesotherapy, and ACell therapy. To know more about these techniques and also to know which treatment would be best for you, it is highly recommended that you schedule a consultation – which is FREE – with one of our experts. Our experts will examine your scalp, know your expectations, and suggest the best method that may help you in this regard. Fill the following form given, and one of our experts will get back to you.
Fill in the form to get Consultation
100% Financing with 0% Interest