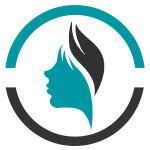 ACell hair loss therapy for male & female, which is available at Dubai Cosmetic Surgery, is a state of the art non-surgical procedure that yields results similar to having a hair transplant, but in half the time. Hair transplant in dubai is the most used option of hair loss treatment since the results are guaranteed and long lasting. Even though there is great advancement in hair loss treatment procedures, and recovery time needed is minimal, many hair loss patients are still unwilling to go under the knife. For such people, ACell/PRP Hair Loss Therapy is the newest solution. To learn more about this tremendous procedure, continue reading.
| | |
| --- | --- |
| *Facts You Must Know | |
| Cost of Treatment | |

Time Required
90 Mins

Anesthesia
Local Anesthesia

Recovery Time
Few Days

Success Rate
Very high Success Rate
Before & After Results
No guarantee is given as the results may vary from person to person.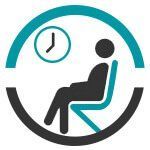 Anybody suffering from non-hereditary hair loss can benefit from this non-surgical hair restoration procedure. However, an ideal candidate for ACell/PRP Therapy is one:
Who does not want to go under the knife to regain lost hair.
Who is presently suffering from androgenic miniaturization of hair follicles.
Who wants stop hair loss and prevent it from progressing.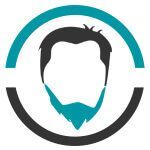 This non-surgical anti-hair loss therapy aims at:
Restoring lost hair in a virtually non-invasive manner.
Making miniaturized hair follicles healthier.
Producing more robust hair growth.
Repair and remodel damaged tissues and speed up recovery process when used in combination with hair transplant surgery.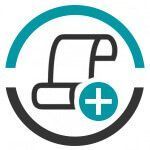 ACell/PRP Hair Loss Therapy is a simple non-invasive procedure that involves injecting a mixture of ACell MatriStem and Platelet Rich Plasma (PRP) into the areas with hair thinning. There is no special technique involved.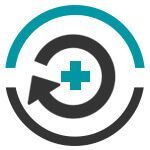 ACell/PRP hair loss therapy does not require any special preparation. All that you need to do is wash your head thoroughly, making sure your scalp and tresses are clean and free of any dirt or grease.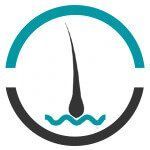 It is a simple 90-minute procedure that is performed in the doctor's office on outpatient basis. Following steps are involved in ACell/PRP Hair Loss treatment:
Step 1 – The procedure starts with a staff nurse taking a blood sample from the patient's own body to produce Platelet Rich Plasma (PRP).
Step 2 – The blood sample is centrifuged in a specially designed apparatus to separate the Platelet Rich Plasma (PRP) from the blood.
Step 3 – In the meanwhile, local anesthesia is administered to the scalp to numb it and make the procedure virtually painless.
Step 4 – The PRP is then carefully separated from the blood using a syringe and it is then mixed with powdered ACell MatriStem.
Step 5 – This mixture of ACell MatriStem and PRP is then injected into the entire scalp through a series of injections. Focus is however paid to the areas with bald patches or thinning hair.
Step 6 – The scalp is gently massaged for even distribution of the ACell and PRP mixture.
Our Surgeons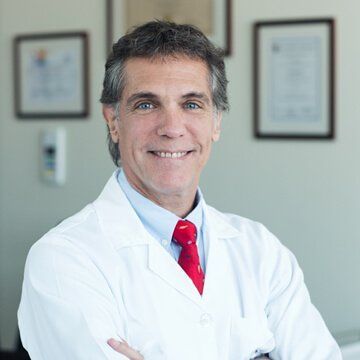 Specialist Plastic and Reconstructive Surgeon

Available at Abu Dhabi, UAE
View Profile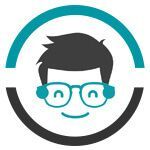 When injected into the human body, ACell MatriStem gets absorbed into the skin tissues where it helps activate the adult stem cells, and this ultimately stimulates regeneration of the hair follicles in dormant state. Platelet Rich Plasma, on the other hand, stops miniaturization of hair follicles and stimulates growth of the follicles that have already miniaturized. Here is what you should expect during the recovery process:
Recovery from the treatment is usually smooth and uneventful.
It is a lunch time procedure and you can resume routine activities immediately after the treatment.
Your scalp may remain sore for a day or two – courtesy a series of injections administered into the entire scalp.
You may also notice slight swelling and bruising at injection sites, this is normal.
Gently massage your scalp every 2 to 3 hours to ensure fair distribution and absorption of the ACell/PRP mixture.
Use cold compresses to deal with any swelling or bruising, but avoid applying extra pressure.
Do not wash your scalp for at least 18 to 24 hours.
Do not expose your scalp to direct sunlight.
It is a virtually non-surgical procedure with zero downtime and minimal recovery period.
The treatment does not require extra care or daily maintenance.
It is effective for both male and female pattern baldness.
It has shown positive results even in alopecia areata patients.
It helps control progressive hair loss.
It can also treat cases of hypotrichosis.
It is really effective for patients suffering from anemic hair loss or medication induced hair loss.
Complications
Usually, risks are temporary. They may include;
Soreness
Inflammation
Swelling
Redness
Tightness
Outcomes
Acell therapy helps in getting rid of thinning hair. You don't need to be worried about your thinning hair anymore when Acell therapy is here for you. If you would like to get best outcomes, then you should select your doctor carefully. Here, at Dubai Cosmetic Surgery, we have a team of highly-qualified experts to serve you with best possible results.
News And Media
The outcome of the procedure is visible in about 6 – 9 months from the date the procedure was done. A clear improvement in the thickness of the hair can be observed at this point in time. More procedures may be needed in future to ensure that the results are maintained and the hair density is improved.
Free Consultation
If you are looking to treat hair loss and hair thinning, Acell hair loss therapy in Dubai may be the right option for you. Fill in the form given to book a free consultation with one of our experts. Dubai Cosmetic Surgery offers PRP/Acell hair loss therapy in Dubai, and Abu Dhabi with specialized staff and advanced technology.
Fill in the form to get Consultation
100% Financing with 0% Interest